Take the Right Meds, On Time,
Every Time.
YOURmeds is the new way of supporting you in taking your meds. It is simple, safe and supported.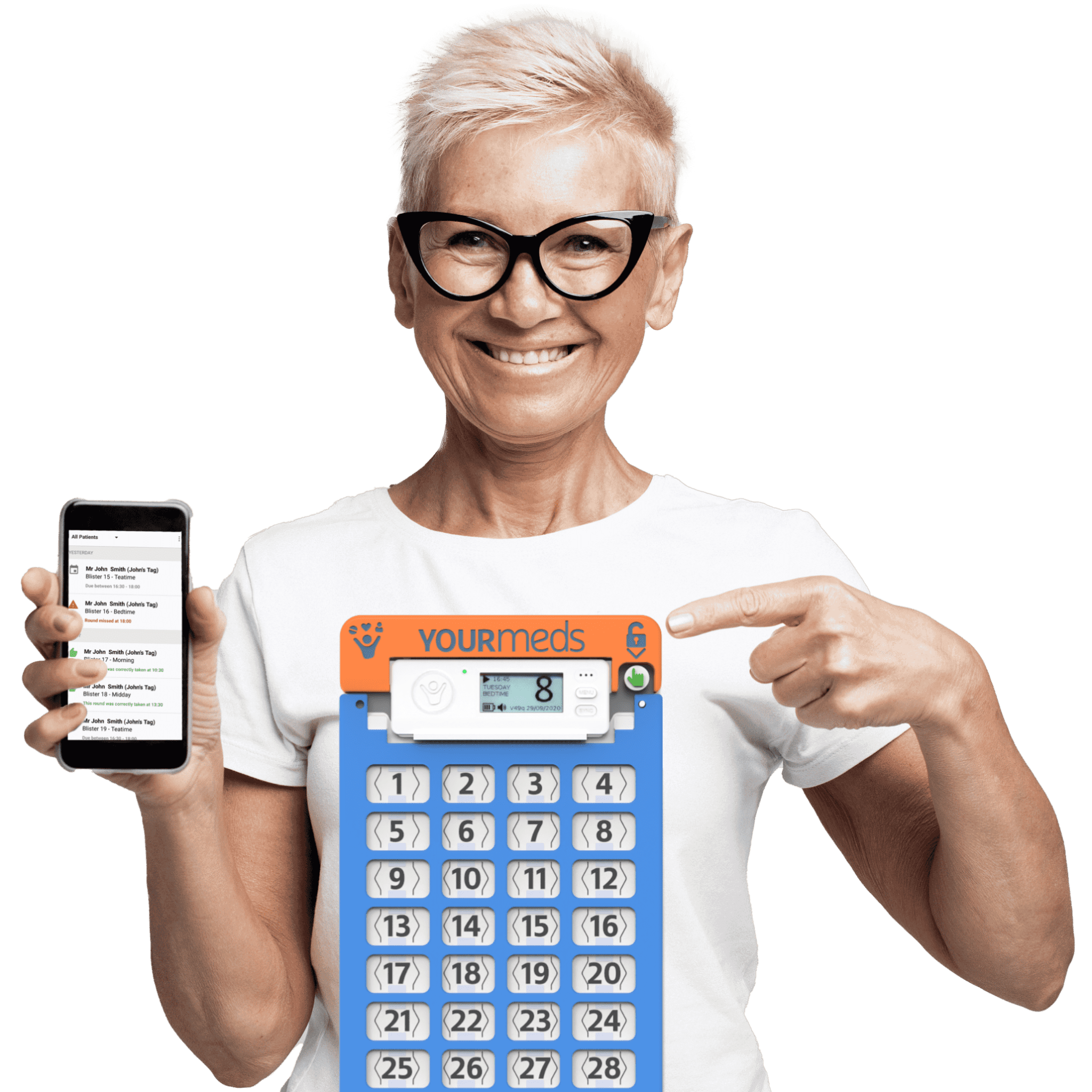 medication errors happen annually in England alone.
adherence that YOURmeds consistently achieves.
lost each year across Europe due to non-adherence to medication.
As Seen on BBC Wales News.
If You Take Medication Regularly...
YOURmeds supports greater independence and a healthier you
live your life with yourmeds
Bringing Health and Social Care Together:
Download our Bridgend case study to see real results from users and learn how Bridgend use YOURmeds to increase independence through better medication management.
Read our other case studies