Simplifying the management of medications in the community.
YOURmeds improves health outcomes, increases capacity in the system and increases a user's independence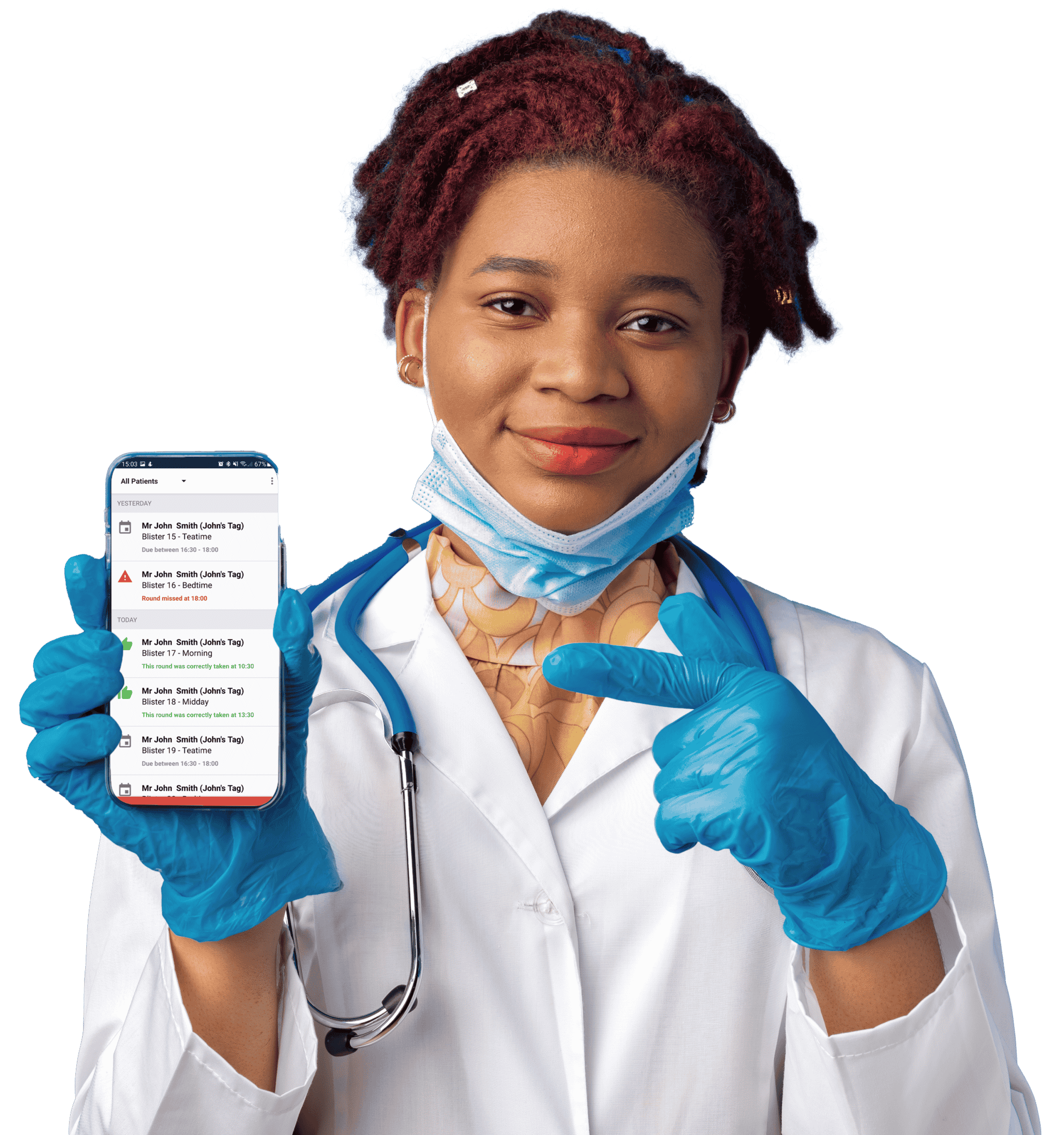 average adherence that YOURmeds consistently achieves.
lost each year across Europe due to non-adherence to medication.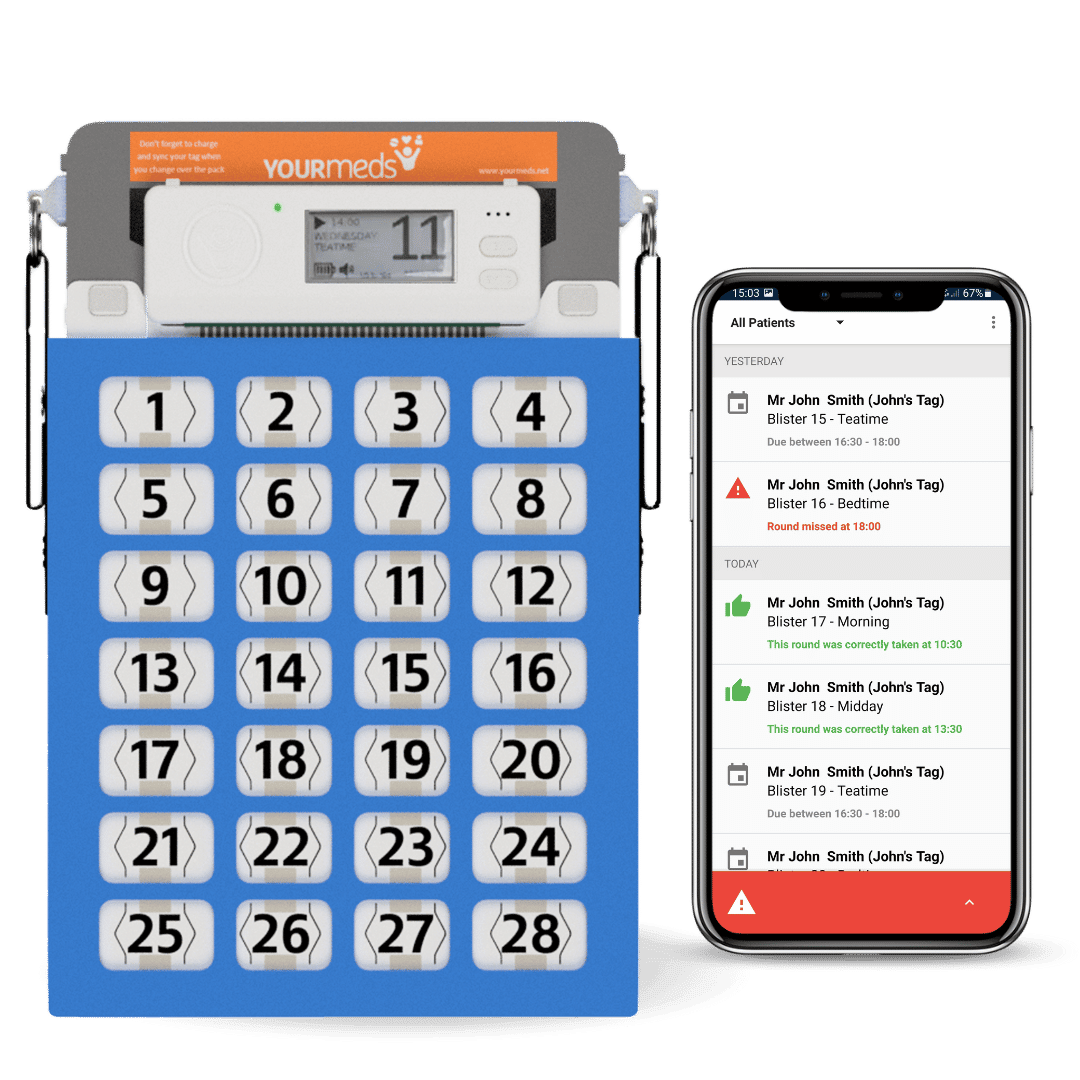 We use the free social capital around a user to provide person centred care.
Age UK estimates that almost 2 million people aged over 65 takes at least 8 different prescribed medications weekly and this increases to 1 in 4 people over the age of 85.  1 in 2 people over the age of 80 fall once a year, we know that 66% of all medications taken by over 80-year-olds can cause drowsiness.  1 in 2 people over the age of 80 fall once a year.  
Until now we didn't know if It's because they took their night-time medicines in the morning.  With YOURmeds you know exactly which medicines have been taken and when.  Supporters are informed when the wrong medication is taken so that they can intervene and take the appropriate action.
Stoke-on-Trent City Council
Peter Ball (Telecare and Rehabilitation Services Manager) and Liz Fox (Service Development Manager) talk about using  YOURmeds.
Prescribed Medicine adherance
Increasing capacity in the social care system.
Medication management sits firmly between health and social
care.  The cost of poor adherence is felt not only within primary and secondary care but also within adult social care.  Adult social care services often wrap up medication visits with an element of personal care as they don't commission medication only visits.  YOURmeds allows users to take back control of their medication with support from their network of family, friends, or telecare.
South Tyneside Council estimate that one 15-minute medication visit costs on average £8,400 a year.  With the staffing crisis within adult social care councils are using YOURmeds to increase capacity in the system.  Wigan Council saved 4 hours of care providing a 4 times return on investment.
Stoke on Trent Council saved nearly 2000 care hours across 20 users and see a 4 times return on investment.
Take a look at our case studies below.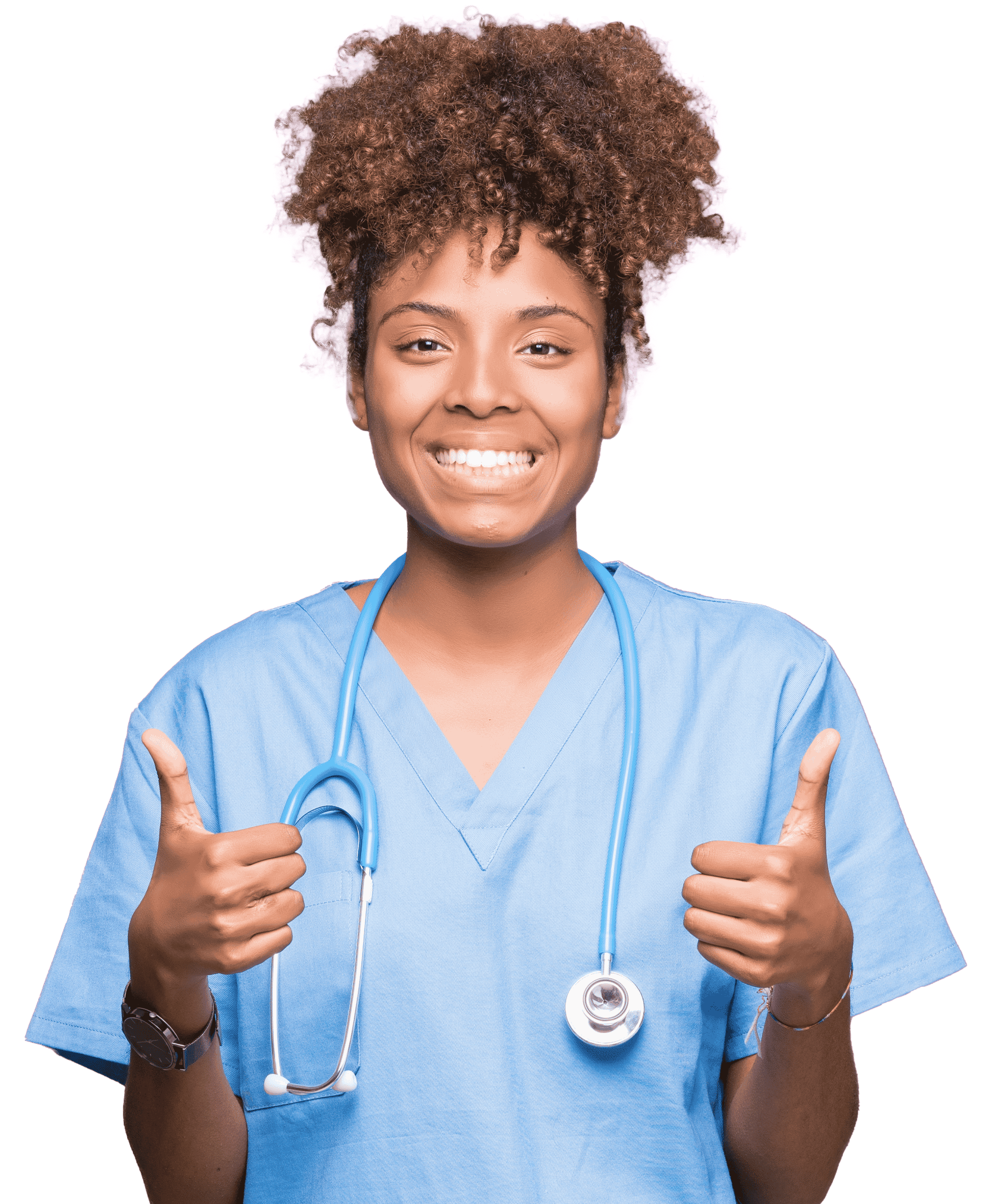 Bringing Health and Social Care Together:
Download our Bridgend case study to see real results from users and learn how Bridgend use YOURmeds to increase independence through better medication management.